My name is Debra Bragança and I am the Founder of Anchoring Your Life Counselling, a Private Practice located in a quiet suburban area in Cleveland, Redlands. Here you will find the service is personal and your privacy is a priority.
I am originally from South Africa and after spending a few years in the beautiful, picturesque country of New Zealand, my family made our way to the stunning sunny skies of Australia where we now call home.
​
Why Life Counselling?
My decision to become a therapist was made a few years after working through my own traumatic life events and I decided then that my purpose was to help others transform their lives by walking alongside them in their journey to improving their quality of life.
As a result of the many adversities I have faced throughout my life, I realised that while I could not control what life gave me, I could control what I did with that and so I am passionate about helping you do the same both within your own life and in your relationships.
My wealth of life experience, which includes my own marriage of more than 20 years, combined with my qualifications and training, enables me to meet you where you are at as we take each step together towards helping you live life to your full potential.
Anchoring Your Life Counselling is a professional and accredited practice providing all clients with a caring and supportive environment. Here you will develop self-awareness of your thoughts, feelings and behaviours as you also learn to recognise and build on your inner strengths.
With the support of a professionally trained Counselor you will develop the skills to live a healthier and more balanced life, thereby bettering your overall general well-being and improve your communication and connection within your marriage and relationships.
​
Through the use of evidence-based and solution focused therapies, that are integrated to suit your needs, we will work together for you to be empowered to affect change within yourself. This is when lasting results occur.
​
I am a registered member of the Australian Counselling Association and in order to meet the requirements of the Association each year, I undertake ongoing professional development on a regular basis and I receive regular supervision from a Clinical Counsellor.
Finalist for the Redland Bar Awards 2020 in the Professional Services Category
​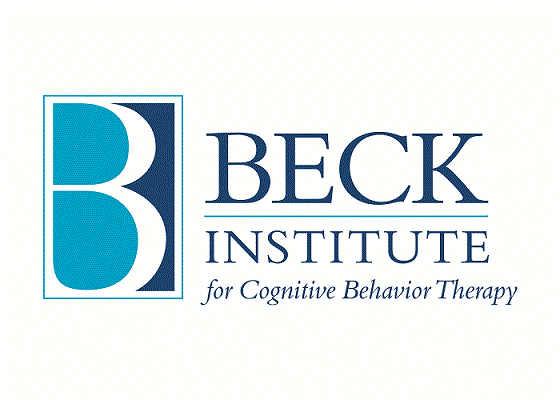 A RANGE OF THERAPIES ARE USED TO BEST SUIT THE CLIENTS NEEDS
​
COUPLES COUNSELLING
​
Gottman Couples Therapy:
​
Gottman is built on research of over 3000 couples of all types which shows that negativity makes a big impact on the brain and unless couples take steps to counteract this negative behaviour, they will grow apart emotionally. Research has found that there are four main predictors that contribute towards the breakdown of a marriage by up to 90% and that 69% of relationships will deal with the same issues. The therapy helps to identify and address the thoughts and behaviours occurring in relationships thus helping partners maintain a positive response to one another that can sustain them in upsetting circumstances. Individual perspectives are addressed and most sessions are conducted with both partners together. Therapists do not keep secrets among partners. Distressed couples who may benefit from Gottman include those where one or both partners struggle with communication, conflict, control, blame, defensiveness, anger or shutting down in the relationship.
​
Emotionally Focused Couples Therapy:
​
EFT therapy has been found through research studies that 70-75% of couples undergoing this therapy have successfully moved from distress to recovery, and approximately 90% have shown significant improvements. This recovery is also quite stable and lasting, with little evidence of relapse back into distress. The process reduces couples' conflict while creating a more secure emotional bond. Couples learn to express deep, underlying emotions from a place of vulnerability and ask for their needs to be met. Couples learn to be emotionally available, empathetic and engaged with each other, strengthening the attachment bond and safe haven between them. The distressed couples who may benefit from EFT include those where one or both partners suffer from depression, addiction, post-traumatic stress disorders, and chronic illness, among other disorders. EFT has proven to be a powerful approach for couples dealing with infidelity or other more traumatic incidents, both current and past.
​
​
INDIVIDUAL COUNSELLING
Cognitive Behaviour Therapy:
CBT is designed to help a person change the negative thoughts and behaviours they are having about themselves or their situation which is contributing to the development and/or maintenance of a problem and helps to change these to ones that are more positive and constructive. The learning and coping skills obtained through CBT equips someone to deal with what they were previously unable to. CBT is derived from research and is designed to treat anxiety & panic attacks, depression, eating disorders, obsessive-compulsive disorder, phobias, gambling and post traumatic stress disorder.
Acceptance & Commitment Therapy:
​
ACT is a behavioural therapy as it's all about taking action that is guided by your core values which means behaving like the person you want to be and living the type of life you want to live. It gets you in touch with what really matters in the bigger picture during your brief time on earth as you use your values to guide, motivate and inspire how you do what you do. It's also about being fully aware and open to what you are experiencing as you engage in the present moment. ACT is designed to help with all concerns and particularly in areas such as chronic or terminal illnesses, grief and letting go of hurt or relationships and trauma.